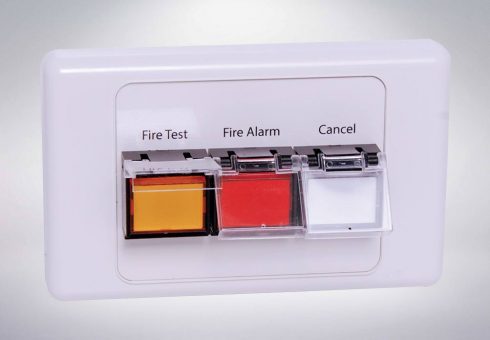 This remote wallplate interfaces with a building fire & evacuation control board to offer simple fire alarm test triggering. Featuring fire test, fire alarm and cancel buttons with protective "flip up" covers.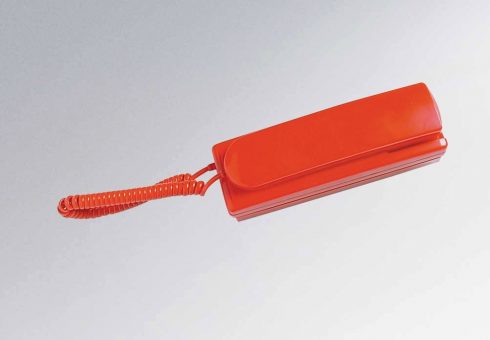 Designed specifically for use in emergency warning systems. Warden intercom points (WIPs) are used to communicate between floor wardens and the main emergency evacuation panel.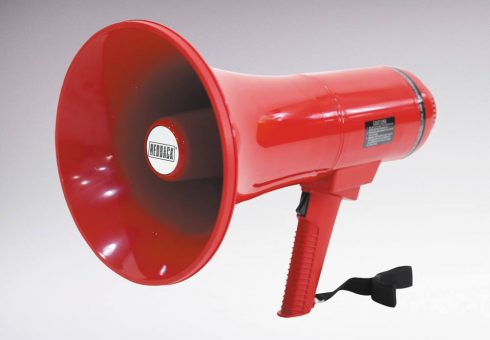 Traditional hand held "megaphone" fitted with an alert/evac tone generator. The required function (alert/evac/megaphone) is selected via a toggle switch and is activated by pressing the trigger.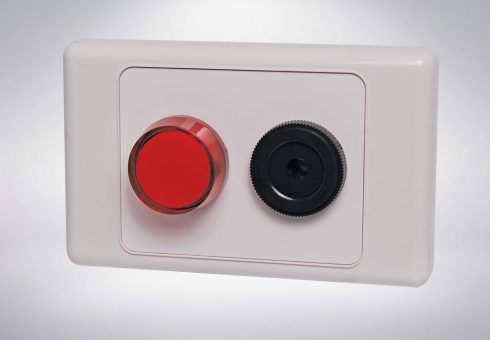 A dual cover wallplate fitted with an S 6114 90dB pulsating siren and an S 4030 24V DC red indicator lamp. Designed to provide a visual and audible alert when 24V DC power is applied.
Low current draw dual red and amber coloured strobe lights for emergency evacuation systems. Housed in a sturdy, white powder-coated steel case, this unit is designed for professional installers of fire and evacuation systems.