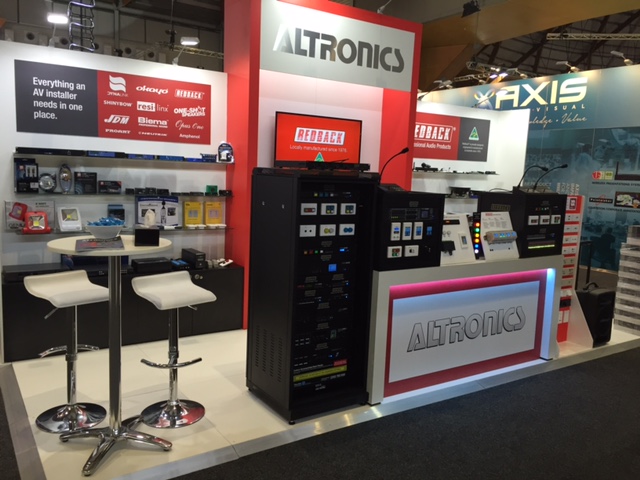 Redback & Altronics will be on display at Integrate 2017, August 29-31 at the Melbourne Convention & Exhibition Centre. Drop by the stand and pick up a copy of the new Altronics catalogue and see everything we've got in development for the coming year.
New Products On Show @ Integrate
A 6500 Programmable Touchscreen Controller Wallplate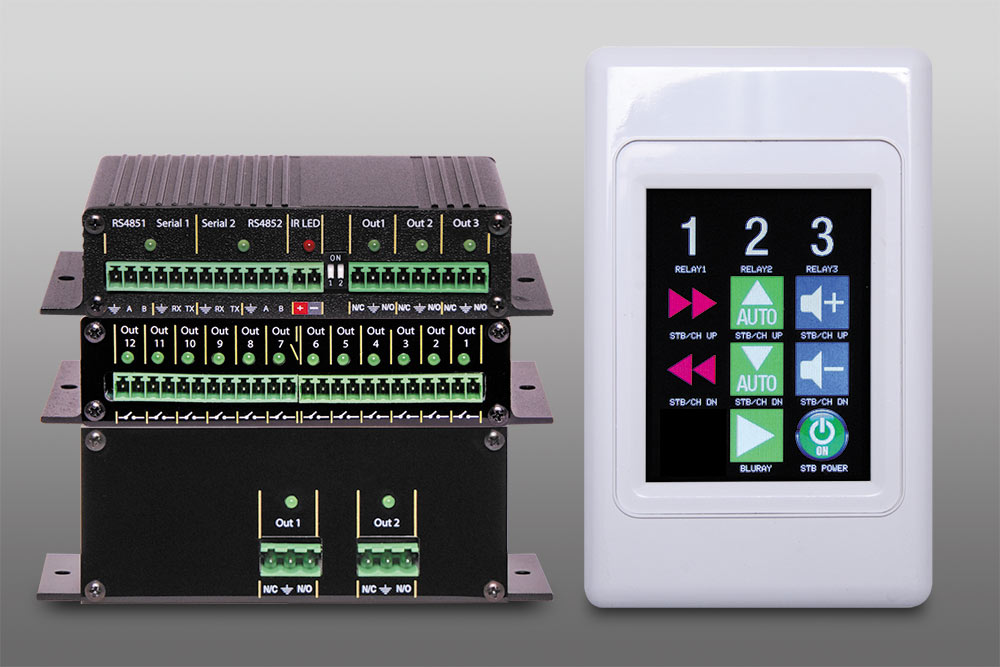 This plate essentially controls anything with an RS232, RS485 or IR input and is ideal for domestic or commercial automation requirements. We will have a working demo on the stand to have a play with and you can chat directly with our system designers.
We have put considerable development into this suite of products over the past year in an effort to bring it to market in late 2017. We have changed the way this product will be sold in an effort to make it more flexible for installers. The plate will now be sold separately, with three expansion boxes (A 6505, A 6510 and A 6515) available depending on what the installation requires.
A 6505 expansion box features 3 relay outputs and 2 serial outputs and is designed for pairing with the A 6500 wallplate. If more relay outputs are required, the A 6510 and A 6515 can be daisychained off this box to expand the system further.
A 6510 features 12 relay outputs and 1 serial output, and can be used stand alone with an RS-232/485 third party controller.
A 6515 has 2 high current 16A relay outputs for devices requiring a bit more oomph!
New AS ISO7240.24 Fire Speakers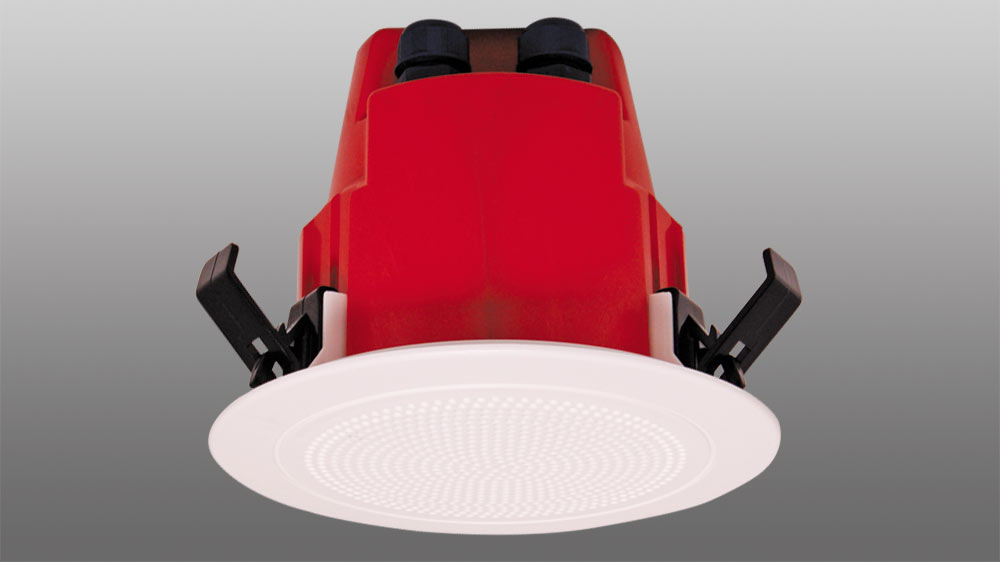 At Integrate the new flame retardant C 2170 will be on show – this new fire approved model will be the first of many to be released over the coming year – watch this space! This new One-Shot range has been engineered to meet the requirements of evacuation and occupant warning paging systems. Still by far the easiest fire speaker to install on the market!
4 Channel Mixer With Message Player

This new model is a complete source mixer and SD card music/message player that takes up just 1RU of rack space. Ideal for retail environments, supermarkets, hardware stores etc. Message player is well sited to customer service applications, in store advertising or for pre recorded commentary.
The rest!
Theres plenty more to see on our stand at Integrate including new DIN rail products such as our 4 way MP3 message player or the Event Counter for logging closure of contacts.
We've also added a compact kiosk hearing loop amplifier to the range for ticketing and info booths. New Class-D mixer and zone power amplifiers, revised Fire/Evac controller system (now with paging console!) and much more.