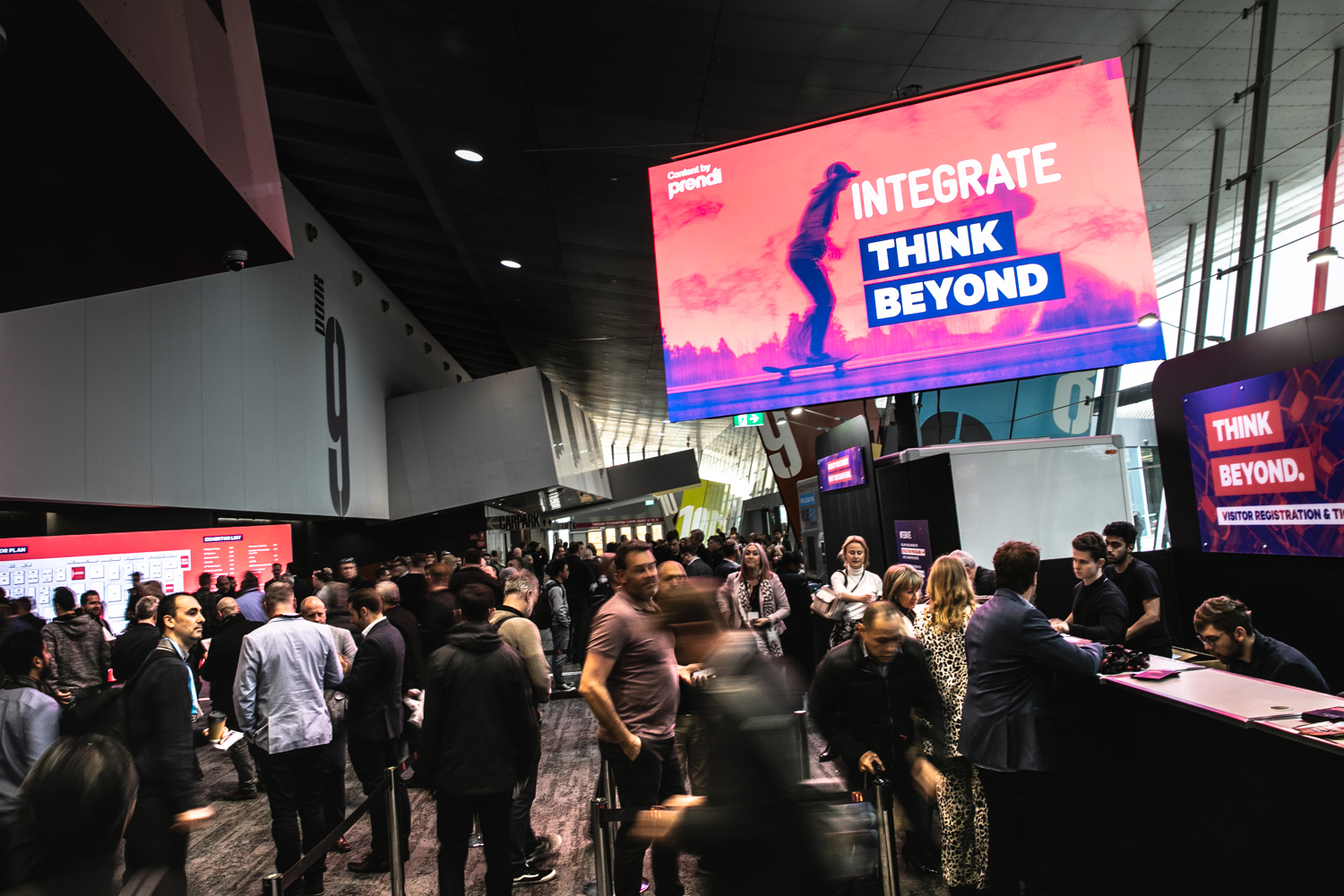 Integrate has been and gone for another year and we had a very busy few days on the stand talking with all of our customers and new clients looking to take advantage of everything the Redback brand has to offer PA installers and integrators.
Our Melbourne PA rep John Lay did a number of product rundowns during the show. John has worked with Altronics for over 20 years, so he's the go to guy in Melbourne for everything Redback audio.
Four Zone PA Mixer Amps
A compact 2RU single channel amplifier featuring 4 100V line output zones totalling up to 250 Watts (A 4280).  Rather than providing multiple sources to multiple zones, this amplifier is designed to deliver a single source output with the added ability ability to switch programming on or off in individual zones. It can be connected to two paging consoles up to 300m away via Cat6 cable which allows for paging to selected zones, all call or muting BGM to all zones. Music programming recommences after paging is complete. It is fitted with three input sources with RCA and 3 pin XLR jacks. Plus a local 3.5mm jack input on the front panel.
Stereo Audio Distribution System
COMING SOON This stereo audio distribution system is ideally suited as a central controller for all audio inputs and outputs in a multi-zone application. The perfect solution for both domestic and commercial installations. The 4×8 matrix switcher provides four stereo inputs and 8 stereo outputs with connection for up to 8 zone wallplates. The matrix also features 6 triggers for remote activation of MP3 audio files (for entry/exit alerts, alarms, doorbell, pre-recorded messaging etc) Each wallplate is connected via standard Cat5e/6 cabling and are fitted with local Bluetooth audio connection for playback of media from connected devices in a local zone.
Upgraded A6500A Automation Wallplate
COMING SOON This updated version of the popular A6500 automation wallplate now offers in-built PIR motion activation connection, audible buzzer and harmonic button press feedback. Like its predecessor it's built to control just about anything you desire with RS232, RS485 and infra-red code programming available.
New Subwoofer Series & Amplifiers
To compliment the new subwoofers we've added to the Redback range, we've added a dedicated subwoofer amplifier with matching 2x50W RMS stereo amp for full range speakers. These have been designed with retail music systems in mind and are ideally paired with the C 1065 ceiling subwoofer or C 5210 floor standing subwoofer and suitable full range wall or ceiling mount speakers. The sub amp provides crossover and phase adjustments, plus its own level control. Importantly we made a critical design change to these so that they work in tandem. So when the main amplifier level increases, so does the subwoofer level. Meaning no need to rebalance when someone wants the music a bit louder.
Thanks once again to all of our valued clients who we spoke with at Integrate. Every year it seems we get more and more feedback from clients about our products and features they'd like to see integrated into the Redback audio range. It's become a vital event for us and we hope to see you all again next August!