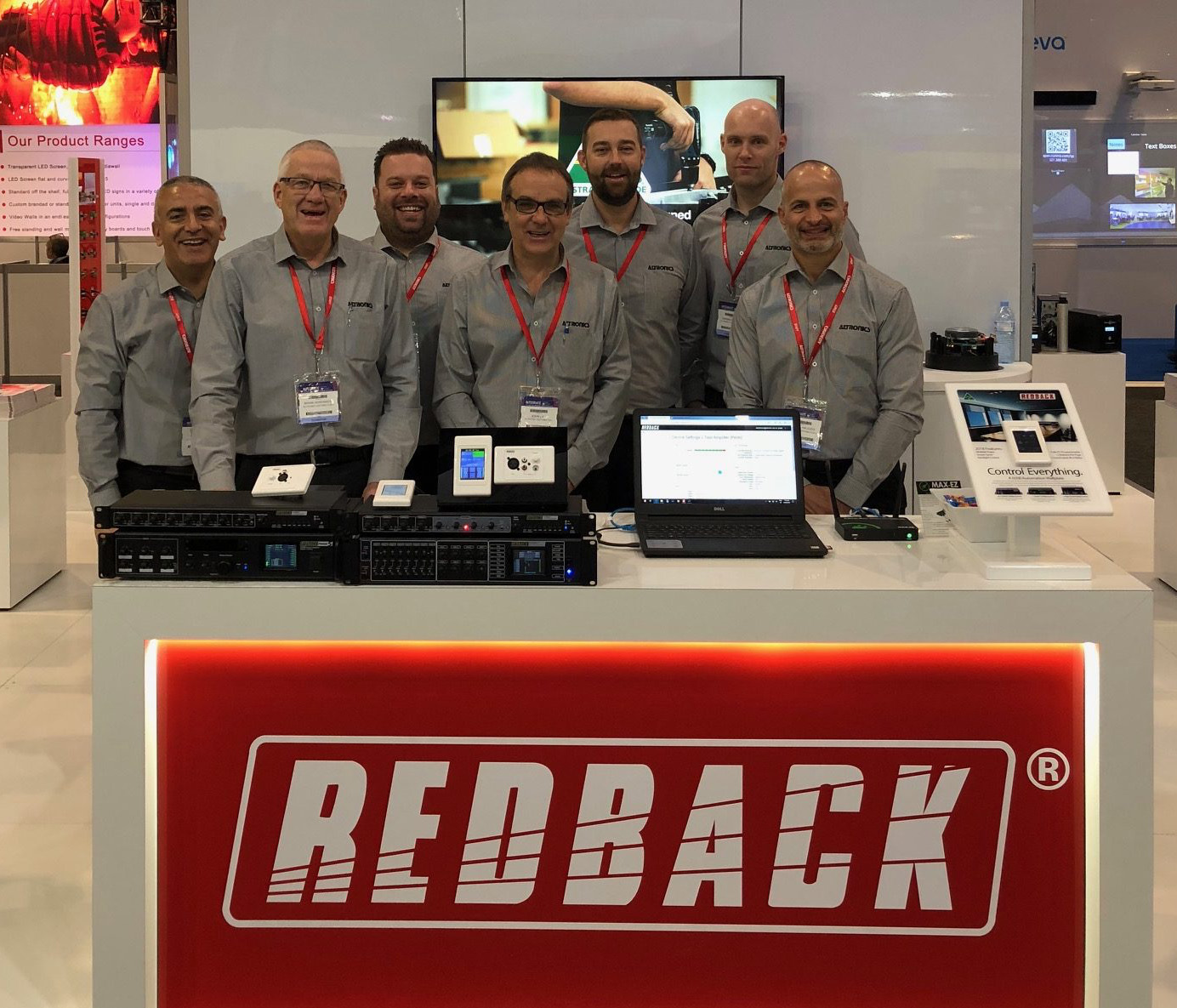 Integrate 2019 is coming soon! This August we will be showcasing new products at the Integrate Audio Visual exhibition at the Melbourne Convention & Exhibition Centre. We look forward to catching up with many of our valued customers at the show to chat about new product developments, ideas and trends in public address. We have many new lines to preview, plus
New Products On Show @ Integrate 2019
Four Zone PA Mixer Amps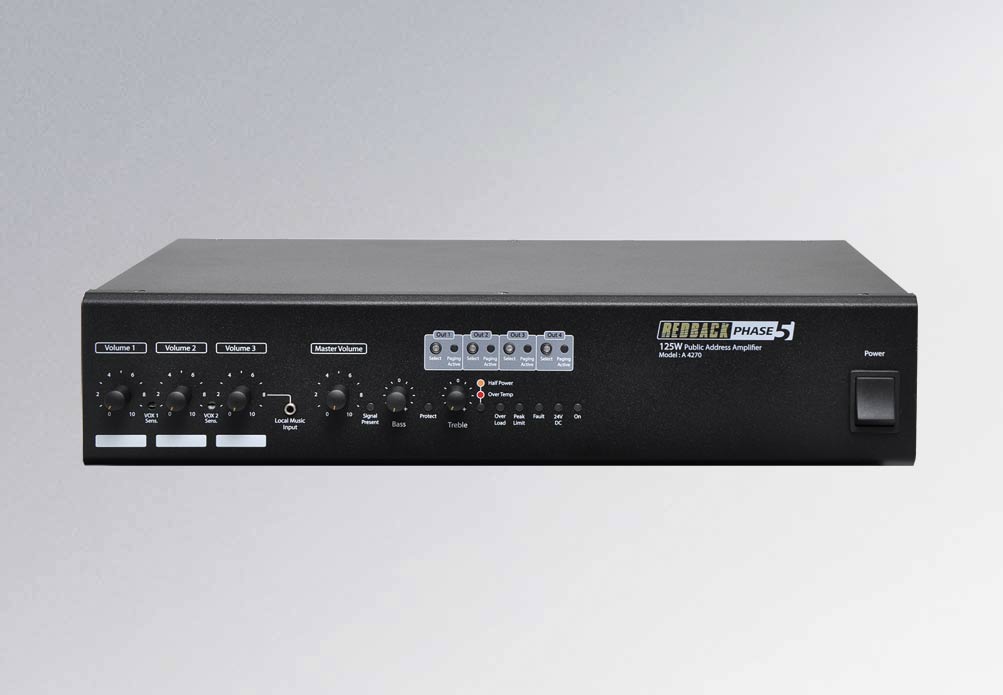 A compact 2RU single channel amplifier featuring 4 100V line output zones totalling up to 250 Watts (A 4280).  Rather than providing multiple sources to multiple zones, this amplifier is designed to deliver a single source output with the added ability ability to switch programming on or off in individual zones. It can be connected to two paging consoles up to 300m away via Cat6 cable which allows for paging to selected zones, all call or muting BGM to all zones. Music programming recommences after paging is complete. It is fitted with three input sources with RCA and 3 pin XLR jacks. Plus a local 3.5mm jack input on the front panel.
240W Ceiling Mount 100V/4Ω Subwoofer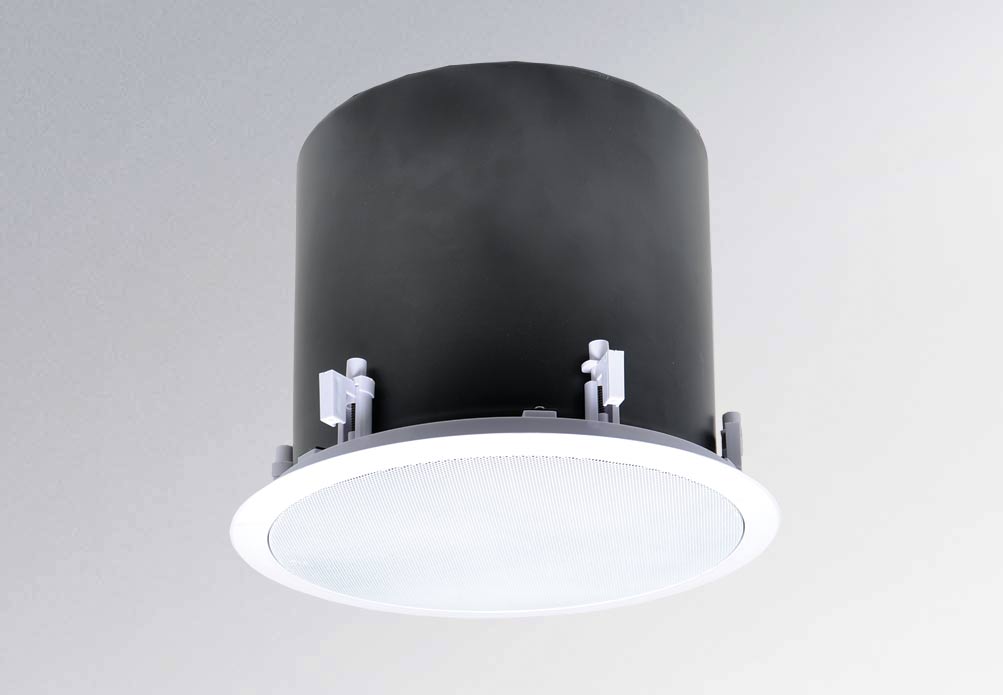 We think its time foreground 100V systems got some bass! So we've added this ceiling mount subwoofer to the range which will complement any retail music system where top music performance is required. We see this one being popular with installers doing jobs with fashion boutiques and gyms where a bit of added bass will be appreciated!  It features fast-fix style flip lock mounting system and enclosed dome cover on rear. To prevent ceiling tile flex from its 7.5kg weight, we've also added a tile support bridge to the range which will prevent any unsightly ceiling tile sag. It requires up to 240W amplifier, which is where our next product comes in…
Bluetooth Amplifier & Subwoofer Amplifier Combination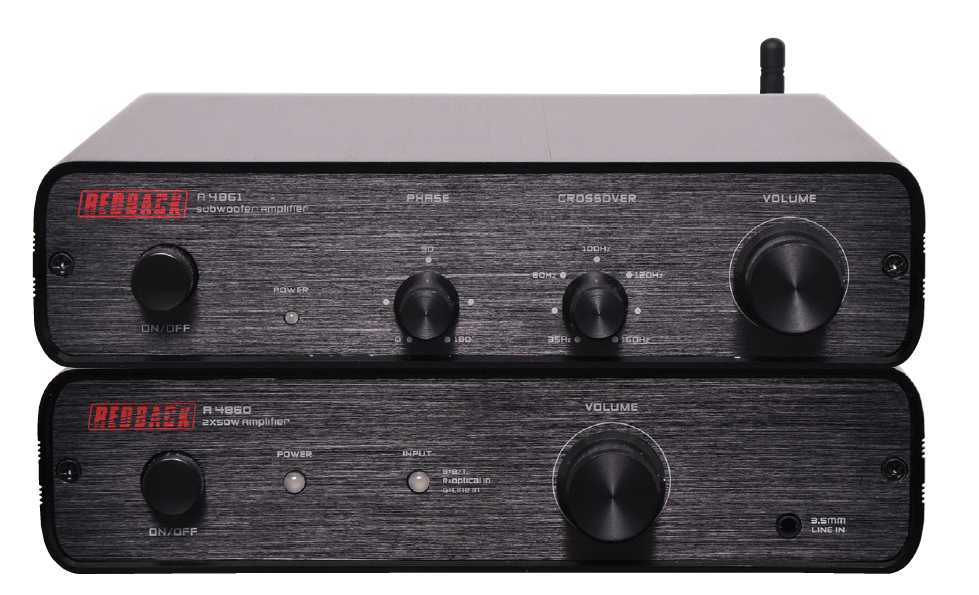 To compliment the two new subwoofers we've added to the Redback range, we've also added a dedicated subwoofer amplifier with matching 2x50W RMS stereo amp for full range speakers. These have been designed with retail music systems in mind and are ideally paired with the C 1065 ceiling subwoofer or C 5210 floor standing subwoofer and suitable full range wall or ceiling mount speakers. The sub amp provides crossover and phase adjustments, plus its own level control. Importantly we made a critical design change to these so that they work in tandem. So when the main amplifier level increases, so does the subwoofer level. Meaning no need to rebalance when someone wants the music a bit louder.
New serial volume controllers for line level & 100V line use.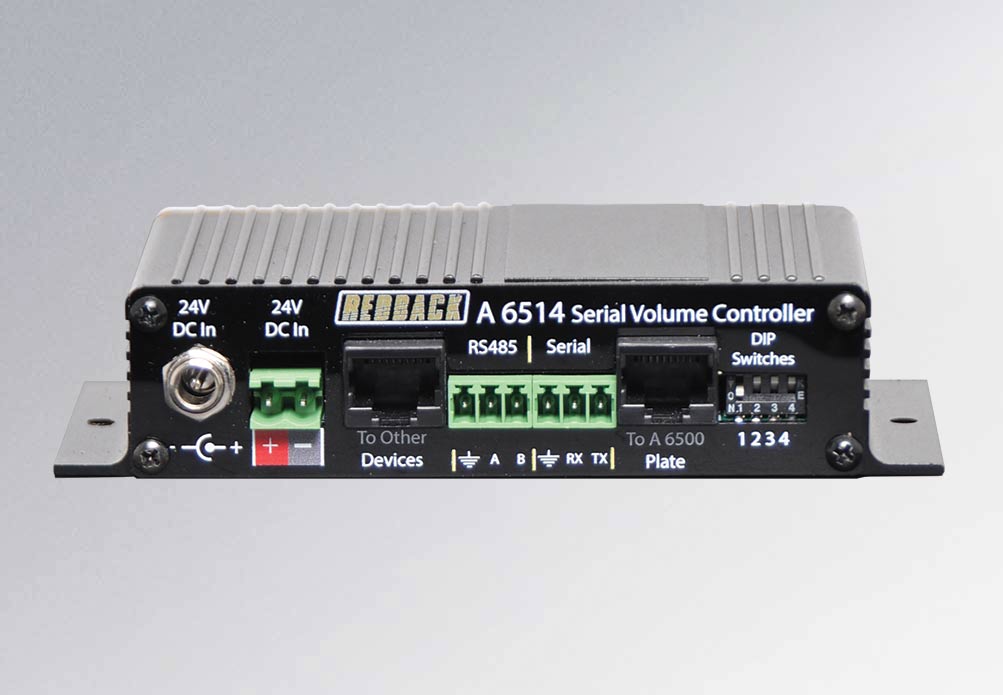 These have been designed as accessories for the A 6500 Redback controller wallplate, however they can easily be utilised as a standalone product where serial control of audio level is required. They are designed to remotely alter the volume of any signal source feeding any amplifier or mixer. Suitable for use with both RS232 or RS485.
And much more!
More than anything at Integrate we enjoy talking to installers and AV integrators about new trends, product features and ideas to help grow the industry. Drop on by the stand to chat with our sales team. During Integrate week we will have staff from all states on board to help liase with inter-state customers too. We look forward to seeing you there.